"Grit" was the word uppermost in my mind this morning as I drove to work through the first snow and icy roads of the winter.
I couldn't help thinking, "that's what I want for Christmas" — a massive dose of grit and determination, as I train for the Brathay 10 in 10 — ten marathons in ten days around Lake Windermere!
Actually, that's not all I want. I also want you to help me attain my goal…
I am undertaking this crazy challenge to raise funds for Brathay Trust, the event organiser. Brathay Trust is a charity that supports and empowers young people from disadvantaged backgrounds, equipping them to take a constructive and fulfilling place in society, against all the odds. Click here to learn more about Brathay's work.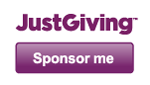 My fund-raising target is £5,000, and I must reach £500 early in January.
My perfect Christmas gift would be if everyone I know could give a couple of pounds (or dollars, or euros) to help me reach this target.
Please check your back pockets to see what you can spare… And just as importantly, please take a few minutes and tell your friends about my running challenge and this very worthy fund-raising cause!
Thank you in advance for your generosity. Stay tuned to hear about my training, and to follow the event itself!
If you're a UK tax-payer, Brathay will receive an extra 25% through Gift Aid. And if you're not UK-based, you can still donate using a credit or debit card — your donation amount will be in pounds sterling, and your bank will convert the amount automatically.
Photo credit: John Stillwell/PA Wire