I started running in 2009 at the age of 43. Until that point I was convinced I hated running, but I was surprised to discover that it brings me a unique combination of challenge, discipline, and relaxation.
After running a couple of decent 10K races, and breaking 2 hours in my first half marathon, I set myself the goal of finishing a full marathon in less than 4 hours. It took me over a year to accomplish my goal, and in the process I ran almost 1,500 miles and burned off 20lbs of unnecessary body mass.
I finally made it in January 2011. Curiously, within minutes of crossing that finish line, one of the first thoughts in my mind was: "Where do I go from here?"
Over the next few months I started to think more and more about ultra-endurance running. During this time I had the privilege of meeting Chris MacDougall (author of Born to Run) and Scott Jurek (ultra-marathoner and Badwater champion) at a book signing event. They both gave me some great advice, and above all reassured me that yes, ordinary people can run extraordinary distances – so long as they train properly!
Then in May 2011 a friend told me about this extraordinary challenge called Brathay 10-in-10. I followed the 13 participants on their daily blogs and video reports, and could not stop thinking about next year's event. Finally I filled out the application form, and just a few days ago learned that I have been accepted to participate in 2012…
Right now I am still coming to terms with the fact that I am indeed one of next year's 19 runners, and that I will have to run 262 miles in 10 days.
In addition to the massive physical challenge, I have to put together a solid fund-raising programme, as well as a training plan that will get me in some state of readiness for the event. Both tasks seem monumental right now, but I have some good ideas about how to get started, and some great people supporting me!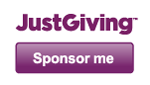 More about the training plan and the fund-raising in separate posts. In the meantime, if you are interested in following my journey to Brathay, please follow me on Facebook, on Twitter, or subscribe here to receive updates via email.
You can also click on the "Sponsor me" button to donate to the Brathay Trust, and help me reach my fund-raising target of £5,000. Thank you for your support, and stay tuned for another update very soon!