Starting 11th May 2012, I will be one of 19 runners (some would say nut-cases) attempting to run 262 miles and finish in one piece. This event is the fifth edition of the Brathay 10 in 10, an ultra-endurance running challenge that consists of 10 full marathons in 10 days, around Lake Windermere in the English Lake District.
Running one marathon may seem difficult, not to speak of ten marathons back-to-back. And yet, this challenge pales in comparison with the difficulties faced by young people who find themselves trapped in a spiral of abuse, drugs and crime.
The Brathay 10 in 10 event was established to raise funds in support of the Brathay Trust in Ambleside, a charity that improves outcomes for thousands of young people across the UK. They work primarily with those under 25 who are most disadvantaged or vulnerable, and who have suffered abuse or neglect, social exclusion or who are outside employment, education and training.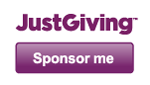 My personal fund-raising target is £5,000. Every donation, large or small, will be gratefully received. Please click on the "Sponsor me" button to visit my fund-raising page. You will find more details about the event and how to make a donation.